Not so long ago, cost savings used to be the reason for a company's shift toward digital transformation. The world today, however, has already become digital, making digital transformation a necessity for companies who don't want to risk getting left behind or, worse, eliminated altogether. Today, more important than cost savings are the need for access, connectivity, and adaptability,¹ i.e., both for the workplace and the market. For such reasons, we have seen trends in software development. Either a business builds software from scratch, for example, or hires a software development company to do it.
An accelerated digital transformation
Today, we see the latest software development trends gearing towards automation, building data infrastructure, and making them accessible through a corresponding application software built or adapted for mobile, web, or cloud accessibility and connectivity.
In the recent couple of years, we saw not only spikes in the number of new users of the top social media platforms but also some significant increase in businesses establishing their online presence. Some companies integrated their existing architecture with a scalable data infrastructure. Some, meanwhile, began making use of AI and machine learning. But, of course, not all (and by this, we mean a significant majority) businesses have a team ready to do all these.
Related articles:
The Essentials of Customer Software Application Development
The Latest in Software Development
Software development outsourcing
A cost-saving alternative, time-wise and budget-wise, is outsourcing a software development company. But, is it, though? Perhaps it would help to know first some pros and cons of outsourcing a software development company. As this article's title indicated, there are, indeed, great advantages, but there are also noteworthy drawbacks.
Advantages
Just like any outsourced business process, the same top advantages can be gained in outsourcing a software development company. On top is cost reduction. Rather than investing in tools, technologies, equipment, additional skills, and talents, a business can just partner with a software development company that has all of those ready. This, then, leads to the second advantage: access to top talent.
As a software development company is focused on providing clients with the best and the latest in the industry, it also makes sure it has in its arsenal the latest tools and technologies and in its pool top talents. To stay on top of the competition, it, of course, wants to keep abreast with the latest in the industry. It can only do so through readiness and anticipation. This would require certain characteristics, which also make up the third advantage: adaptability, flexibility, and scalability.
Now, if you intend to outsource a software development company, make sure to seek evidence that your prospective partner can really deliver the top three advantages just mentioned. A fourth advantage, thus, rounds up all those: proven workflow and efficient processes.
Drawbacks
Along with the advantages are also some common drawbacks in outsourcing. Given that you'll be outsourcing a third-party provider, you could expect a difference in business philosophy.² In other words, the software development company does not share the same standpoint as your business. Thus, you may need to share with your partner your vision, otherwise the top disadvantage: communication issues. Also, despite having shared your vision, the same issues come up as third-party providers operate remotely from where you are. Most of them, for example, are located offshore. What this means, then, is another disadvantage: limitation, such as limited motivation and limited control.
To address these, make sure to draw up a clear agreement and understanding before you embark on a partnership with a software development company. Be clear about responsibilities, deliverables, and metrics to guarantee a smooth operation and avoid errors. Doing these also avoids the third common disadvantage: low-quality code and documentation.
Related articles:
Software Development Outsourcing Pros and Cons 2022
Common Issues in Outsourcing Partnerships and How You Can Prevent Them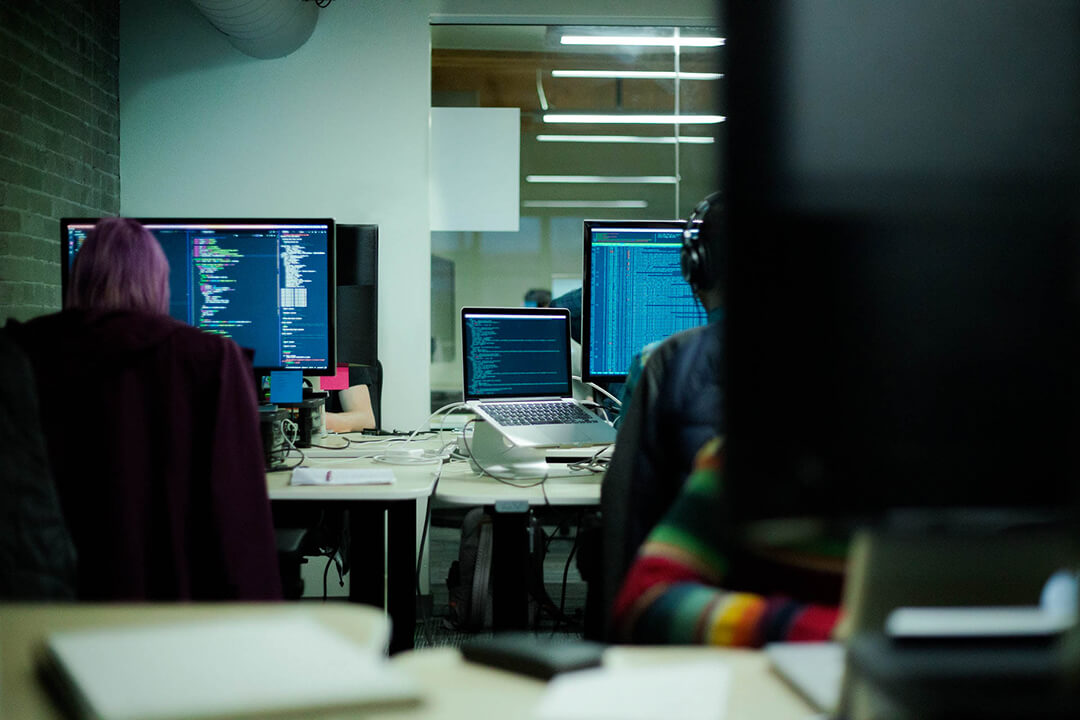 Takeaway: Outsourcing a software development company
The need for digital transformation has accelerated and has become essential to survive in today's digital world. Some would argue that it's just a hybrid of physical and digital, and so make it an excuse to delay their stepping into the road of digital transformation. The market, however, seems to be going ahead and are always on the lookout for anything new. This market behavior is what has been creating demand and dictating businesses. Businesses, thus, need to catch up, otherwise be left out. The market behavior is letting out a clamor, i.e., the voice of the customer businesses need to pay attention to. Digital transformation has become an imperative. A solution to get to it is to adapt or to build or develop a custom software if you must.
____________
References:
¹ Taplin, S. "The Pros And Cons of Software Development Outsourcing During a Digital Transformation," a Forbes Technology Council article, 5 October 2021.
² Bronitska, T., "The Pros and Cons of Outsourcing Your Software Development," IDAP, 25 July 2021.
StratAccess Inc., established in 2012, commits itself to find its clients the BPO in the Philippines for successful business solutions. The company focuses on transforming the landscape of business partnerships, especially in the need for digital transformation. This is important in order to meet, for example, the requirements of today's small and medium-sized enterprises (SMEs). StratAccess consultants stand ready to help clients take a hard look at their business objectives, organization infrastructure, and operational practices.
We at StratAccess strive to build long-term relationships that extend beyond the typical vendor-client transactions. Our primary focus is to successfully promote and serve each client's products or services as though they are our own. Combined with the skill and knowledge of the outsourcing industry, our company has positioned itself as a leader in delivering its clients access to qualified quality and cost-effective BPO referrals.